Let me be you Guest Chef
Let's get your kitchen on the road to success
If things are not "running smoothly" in the catering trade, this can have very many causes. Is your staff overworked due to a breakdown or are you currently understaffed? Do you have problems with the communication and planning of your kitchen crew?
The result: fewer guests, dissatisfied guests, less turnover, damage to your image.
Cuisine Lifestyle supports you exactly when you need it. Benefit from our combined years of experience in the kitchen. We are happy to advise you and optimize your processes. From purchasing, coordination and planning of your staff to support. We offer additional staff for all kinds of events. No matter if big events, fairs, festivities, sport events or similar.
Choose us. A team of experienced chefs and restaurateurs who cook traditionally, internationally and at hood level. When it comes to quickly and competently bridge staff shortages in the kitchen, we come, either as an individual or as a team – you decide!

With our extensive catering experience, we will get your kitchen back on the road to success – both qualitatively and economically.
If you need support quickly
Rental cook/additional staff
We quickly and competently bridge all personnel bottlenecks.
No registration on your part necessary – you will be invoiced!
For a longer assignment a registration is also possible.
Sudden staff shortage – also internationally – on all positions!
chef, sous chef, tournant, sole chef
Vacation and free replacement
Additional staff for various events, trade fairs, major events, seasonal peaks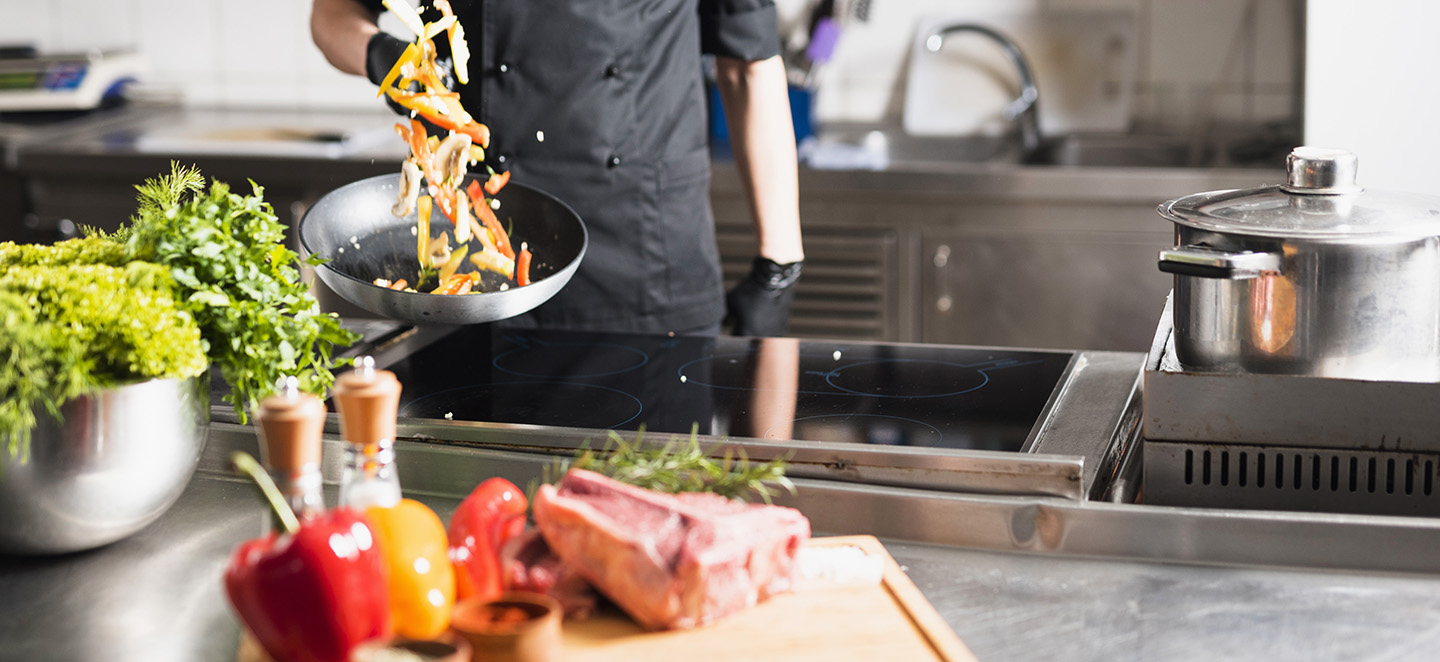 Prices are per cook net on invoice:
1 – 2 working days = minimum booking time from 4 hrs. per working day from € 65,00/hour + VAT.
From 3 working days = minimum booking time from 6 hrs. per working day from € 45,00/hour + VAT.
For a longer assignment of 2 weeks or more, special conditions are of course negotiable.
Travel costs:
€ 0,42 per km or will be agreed upon as a lump sum depending on duration and place of work
Accommodation costs:
Accommodation will be provided by the client or will be charged depending on the duration.
Profit from our experience
Küchenoptimierung & Coaching
Kitchen coaching
Optimization of kitchen processes
Optimization of goods usage, costing and goods purchasing
Optimization of product processing ("Best of the rest")
Teaching kitchen techniques and rational working methods
Creation of menus
Expertise in opening new businesses and assistance in concept development
Quality; you can taste
Freshness control
Workplace cleanliness
Development of the company HACCP
Request without obligation.